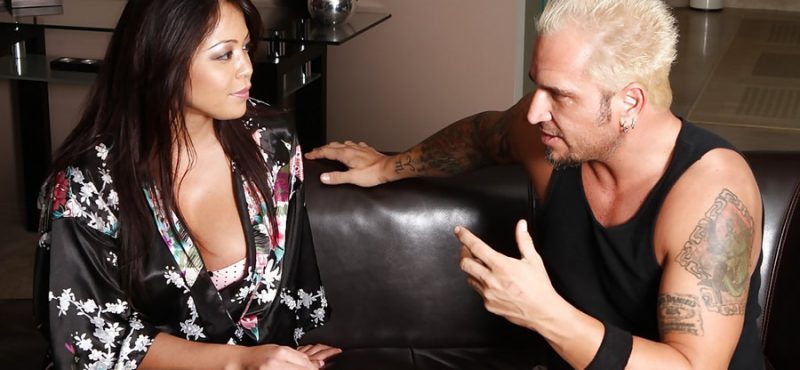 How to Know if You're Getting a Legitimate Nuru massage
If you've heard of a Nuru massage before, the chances are, you want one. I mean, who wouldn't? They're basically a sexy slip n slide and therapy session rolled into one, with the help of a gorgeous masseuse. Dream come true right? However, there are businesses out there who are offering authentic Nuru massages, when in fact, they're far from it. But if you've never had one before, how would you know what to expect? How would you know what the warning signs are? Well, thankfully, we are here to give you the low down on what to be wary of when booking your massage. The legitimate and illegitimate traits you need to look out for when you're splashing the cash. So, before you dial the telephone, here's what you need to check out before you do so:
The Salon
The staff are professional
The main difference between a legitimate salon and a sleazy underground joint, is that the staff will be immaculate. They will be well dressed, informative, polite and willing to help. Like with all businesses, staff are there partly to represent the industry, so the more professional they are, the more professional the salon is likely to be.
The masseuses are 'Therapists', not 'Girls'
Legitimate masseuses are experts in their industry, not prostitutes. Authentic salons will refer to their staff as massage therapists, because they are worthy of such a professional title. Addressing them as 'girls', suggests that they are not trained in the art of Nuru massage and are just prostitutes. Similarly, true erotic massage salons will treat their staff with the respect that they deserve. If clients mistreat them, veer away from their rules or harm them, that client will be removed from the premises and band from making any future bookings.
The list of treatments
If you approach a salon that offer a range of beauty treatments such as facials and nail treatments, the chances are, the beauty therapists are also the massage therapists. Of course, this is an instant red flag because legitimate erotic salons only hire experts in the field. It's highly unlikely that they'll also be trained in other industries. Experts specialise in one area- nuff'said.
Trip Advisor Reviews
If you're interested in a particular salon but don't know whether to take the risk, go on trip advisor and read the reviews of the poor sods that didn't have the same luxury.  It's not rocket science- look for a salon with the most 5* start ratings and the best customer reviews. Avoid- at all costs- the salons with low ratings; unless of course you're happy to get a Nuru massage without the Nuru… Trip advisor posts reviews from real people, so you'll get a genuine feel for the place. Just gotta' hope these people have high standards!
The massage
The Nuru Gel
If you've never had a Nuru before, you don't know what to expect, but that can work to your disadvantage in many situations. Authentic Nuru massages require special Japanese Nuru gel which is stringy and slippery in texture. If you pay for a Nuru massage and the masseuse covers you in oil rather than gel, it's an illegitimate massage. Only professional erotic masseuses will know the differences between massages, and these small differences are what make each massage unique. Using oil would actually class this massage as a Body to Body massage, what could actually be classed as a cheaper service in most salons. Make sure you're getting the massage you signed up for!
The Setting
Whether you're visiting a salon or have opted for an outcall, a genuine erotic masseuse will take the time to set the mood. She will dim the light, spark up some candles and play some relaxing music- it's an incredibly important component of the massage. If a masseuse comes to your house, throws down a towel and dives straight in, she is not an expert- fact. Only true erotic masseuses have a deeper understand of Tantric practice and appreciate the importance of relaxing the setting.
It will be hygienic
Nuru massages involve a shed load of body to body contact, so being as clean as a whistle is seriously important. If you call to book your massage and your masseuse doesn't ask you to shower beforehand, id start to panic a little. If she isn't concerned about you showering, she probably hasn't either. Gross! So don't be put off by a hygiene-crazed masseuse- she might be crazy, but she's legit!
The techniques used
As any professional masseuse would explain, performing a Nuru massage is an art that requires expert technique and experience. Like with all erotic masseuses, the Nuru should be slow, sensual and intimate, as well as being incredibly erotic. If you want to spot a fake Nuru massage, look to see what made-up techniques the masseuse uses and how fast she performs them. If she dives in straight for the kill (if you know what I mean), it's not an authentic Nuru massage. The point of the session is to raise your arousal levels slowly and gradually throughout the session, so that when sexual stimulation is incorporated, it is intensely pleasurable. Nuru massages are marathons, not 100% meter sprints.
All good? Knock yourself out then!
So, now you know how to avoid massage landmines before they blow up in your face. Obviously, feel free to ignore our advice, but don't come crying to us when you book a session with Fiona and Shrek turns up at your door; or leave the salon with internal injuries. Shop around a little, chat with a masseuse and grill them with questions that only an expert would know. Do what you have to do to make sure you're not throwing your money at a phoney. When practiced correctly, Nuru massages are a one-way-ticket to the pearly gates of pleasure, so it's only fair you get a front row seat on the way there. Don't settle for standard seating, go deluxe or go home!
Interested in this naughty massage type? take a look at why we're considered the best nuru massage in london https://hotel-massage.co.uk/service/nuru-massage-london/