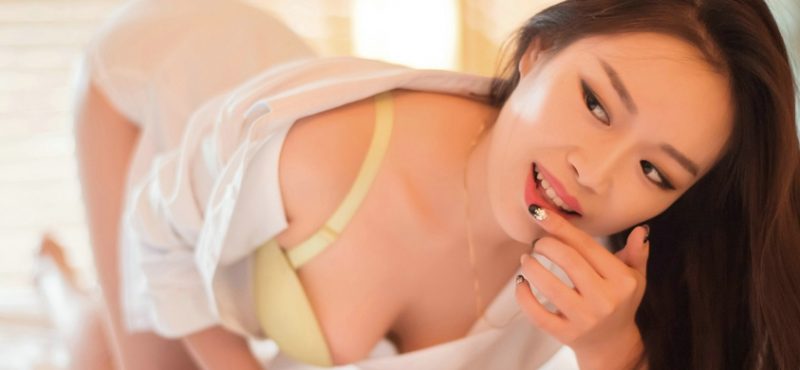 Outcall Massage: Best Sexual Experience Of My Life
When I tried an outcall tantric massage for the first time
I was sitting in the office the other day when I heard my colleagues roaring with laughter because one of them had recently visited an erotic Asian massage parlour. "Best sexual experience of my life!" he reasoned. My ears perked up because I have sort of a fantasy about getting an erotic massage.
Growing up, I lived a pretty sheltered life. I went to private school, grew up as the youngest of four and was the only boy. My parents and three elder sisters were fiercely protective of me. Up until the age of 17 when I started hitting the gym, I was that skinny, weedy kid with chicken legs. You know – the one that's destined to be a 40 year old virgin and stuck in the friend zone forever. And thanks to pornography and my seemingly permanent status as a friend-zoned fella, I developed this fantasy for receiving an erotic massage from some gorgeously voluptuous Asian girl. I did eventually begin receiving female attention, but this dream stayed in the back of my mind.
When I got home from work that day, I began researching. Turns out there weren't actually that many parlours where you could just walk in and get an erotic massage. A lot of places offered outcall massage services where the masseuse could come to you and you could get the massage in the comfort of your own home or hotel. I had housemates so couldn't imagine getting away with such a session without having the shit ripped out of me. Hotel it is, then. I booked a hotel room, picked a tantric massage at random and ordered to have it take place there.
When the masseuse arrived, I felt giddy. Never in my wildest dreams did I think I would actually get the chance to live out my fantasy. Was it really about to happen? Cherry (I fought back the urge to snort at the stereotypical name) possessed a sort of gamine beauty – she was East Asian, petite with an elfin face, dark round eyes and a pouty little mouth. We sat on the bed and she asked me what I wanted to experience from the massage. She reassured me that there was nothing to be nervous about.
"Try and focus your mind on the pressure and sensations of my hands on your body," she said. "If you let your mind run wild, you'll miss it all."
I relaxed into the white linen bedsheets as she began massaging warm oil into my calves and running her hands up my body. When Cherry's soft hands worked on my inner thighs and ran them up my legs, I felt a tingle of arousal. When she slid her hands between my buttocks, I felt I had to start a conversation otherwise I was going to go crazy.
"So how did you learn tantric massage?"
"I first saw it on Youtube!" she said. "I couldn't watch more than a few minutes of it because it got me so hot and bothered. But it interested me so much that I did a course in Thailand when I went travelling."
When she slid her hands under my body to flip me over, I was suddenly conscious of the fact that I was definitely turned on. No doubt about it. She slowly ran her hands down my body and back up. Everything seemed so precise, so controlled. Occasionally, Cherry would run her fingers lightly over my sexual area but it felt like she was deliberately ignoring it, which aroused me even more.
"Now, do you want me to perform any extra services?" she asked, her hand resting just above my pelvic area.
I hesitated. It seemed so naughty. Over the course of the massage, I had begun to sink into a new state of relaxed realisation. I felt empathy for these masseuses. Did they enjoy touching their clients as much as their clients enjoyed being touched? Was Cherry feeling any pleasure at all? Shamefully, my arousal got the better of me and I agreed to the extra services.
Slowly, she began massaging my excited you-know-what, running her hands up and down. I tried hard not to look at her nakedness, but my eyes brushed sporadically over her face. Every now and again, we'd make eye contact but any longer than a split second felt unbearably intimate. That's the thing about erotic massages – unless you're in a loving relationship, they're as close you can get to intimacy without actually letting complicating strings like feelings and attachment happen. Although we were naked and she was touching my body in all the places my ex-girlfriends had, I was conscious that these hands had touched countless people before me.
The sexual massaging was slow. Every time I drew close to a climax, the hands would cease their pumping and I'd feel the orgasm drifting away. It was frustratingly pleasurable in the best way possible. By the time I did climax, the orgasm hit me in waves of intense pleasure that crashed over me like a monsoon. I'd never felt an orgasm like that before.
When it subsided, I suddenly found the whole thing comical. Had I really paid for a stranger bring me to orgasm? I started laughing and I was so relaxed yet full of perplexing emotion that tears formed in my eyes. Embarrassingly, I had a crygasm! Cherry placed a hand on my chest and reassured me that crying was normal for tantric massage clients, particularly the newbies.
"They've never felt so free from stress and anxiety. It's intense relaxation like never before," she said.
Before Cherry left, I thanked her profusely, unable to stop tears from pooling in the corners of my eyes. She advised me to stay well hydrated and to expect out-of-character reactions, like this stubborn course of waterworks for the next few days. "And you'll definitely have better sex," she said. "You fought off orgasm for half an hour!"
As I lay back in my hotel bed with its massage-oil-tinged sheets, I felt deeply relaxed and an overjoying sense of satisfaction. I'd finally lived out my fantasy! For a mere £140, I lay back and let my ultimate dream come true. Was it worth it? Hell yes.
Dont forget if you are looking for the best four hands massage London then we can help you, click the link to check out our main website.