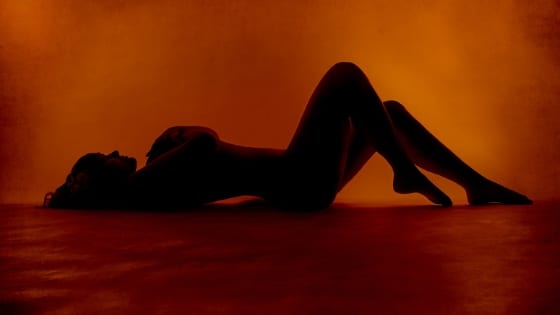 The popular erotic massages which are taking the adult therapy world by storm
So, whether you're an adult massage regular or are a novice to the whole thing, you're sure to be familiar with the term 'erotic massage'. While we all know the implications of an erotic massage as being a rubdown with a bit of sex and a happy ending, many people are not aware that there are actually make different types of erotic massage on the market. As adult massage parlours grow in the popularity, erotic massages flourish – with many different types of bodyworks finding their feet in the industry.  We're here to tell you about the four most popular erotic massages taking the adult therapy world by storm, but which one would you dare to try?
Body to body massage
If you're seeking an adult massage the obvious go-to style is body to body (B2B). Despite following simple strokes, the massage promises to remain soothing, seductive and sexy – basically everything you want from a sensual encounter. This is what makes B2B the most popular erotic massage on the market. The bodywork is performed with both the therapist and receiver naked (unless the client requests otherwise) To begin, the masseuse will warm and lather oil along the receiver's physique, before using her hands, boobs and bum to sensationally rub in. The beauty of B2B is that it can be tailored to suit the preferences of the client, whether they are craving a soft and gentle rubdown or something more fast and vigorous. A happy ending (stimulated by hand-relief) is complimentary during most B2B massages offered in erotic massage parlours. Clients are also offered the full service (oral and sex) for a small supplement. The endless options available as part of a B2B is what makes the service super popular with adult massage clients.
Tantric massage
Closely behind B2B on popularity is Tantric massage. Tantric has been practised for centuries as a method to harmonise the body, mind and soul by flushing out Chi. Chi is considered a harmful toxin, which can make the person feel stressed and sick if not eliminated from the Sen lines within the body. In modern day, Chinese practitioners have found extra Chi build-up in the erogenous zones, hence why intimate massage is used as part of a Tantra experience. Tantric massage not only refreshes and rejuvenates you mentally and physically but also gives you better control over your body – understanding what it's capable of and its limits. Many clients who opt for Tantric massage often have the session with the full service, which proves as the best method for eliminating the dreaded build-up of Chi.  
Nuru massage
Nuru is similar to B2B but uses slightly different strokes and expensive gels which makes it a premium massage (Similar to the Big Tasty, when put a side of the standard McDonalds Big Mac). This is why Nuru is not as sought, but still hugely popular with regular massage goers.  To perform Nuru, the therapist uses a special Nori gel (comprised with hand-picked Japanese seaweed elements) to drizzle onto the receiver's body. The unique gel encourages a super slippery texture, which provides the perfect base for the therapist to slide and grind all over the receiver's body. Nori gel is often considered much more sensual than standard massage oil. The gel can be a little sticky, so many Nuru clients opt for an assisted shower as their session finale. Getting wet 'n' wild is the perfect way to end the steamy fun with your masseuse.
Prostate massage
Compared to other sought adult massages, prostate massage isn't as popular. However, this isn't to say it lacks passion and thrills, it's just a lot more adventurous than other erotic bodyworks. But believe us boys, once you have a prostate massage you're guaranteed to book more time and time again. This is because the massage is the only service to stimulate the male G spot – this being the prostate gland, which is located in between the bladder and the penis.  The therapist will access the walnut-sized gland by slipping one (or two) fingers into the anus, before slowly stroking for overwhelming sensations. Many massage-goers often overlook prostate massage as they are too shy (or consider it as gay) to enjoy a cheeky finger slip inside. However, not only does it feel damn good it also has many health benefits too. It boosts the urine flow, relieves painful ejaculation and aids sexual problems such as erectile dysfunction. A traditional rubdown is usually given at the beginning of the session to relax the muscles ready for the pulse-racing prostate part. Does it get any better?
So, we hope you've enjoyed finding out about the four erotic massages flourishing in the adult industry. Why not try out one of them yourself in our Central London parlour or for outcall in your hotel, home or office space? To find out more about the services or to make a book call or SMS 07818115228 today.