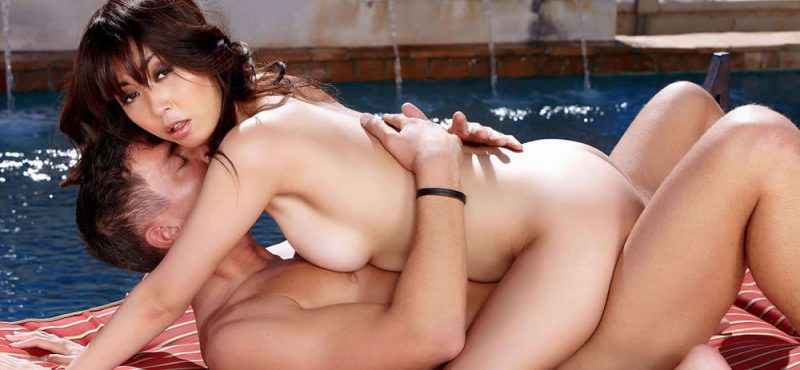 What is Body To Body Massage
Erotic and sensual. Naughty but nice. Smooth and sexy!
These are some of the slogans that are befitting for this really arousing massage. This is the massage that combines lust with desire as it tests the skills of seduction. This is the massage that requires the use of the whole body. This is the massage that is too naughty to talk about but the one massage that everybody secretly wants. Just imagine lying there and unwinding to the soft and delicate hands of the most angelic of curvaceous women. Her hands sliding up and down your back, the tiredness seeping out of your body. Is that heaven? Not yet!
She flips you over and there she is completely naked. She bends down and rubs your erect penis between her breasts.  The occasional act of fellatio gets you panting for breath as she graciously places your penis in her mouth, only for a moment! Is that heaven? Not yet! She flips you back onto your stomach and sits on your head. You feel a splash of oil on your lower back and then she bends over and massages your buttocks as you feel the scent of jasmine. The flickering of the candle grabs your attention as it burns the midnight oil and all of a sudden, her fingers are creeping between your ass cheeks! Is that heaven? Not yet!
Her fingers are rubbing your scrotum wall and you're getting really aroused. She switches round and now sits on your ass and uses long strokes on your back and rubs your shoulders. You are desperate to grab her and engage in a sexual frenzy but you can't. Remember, no touching! She then turns you round again and your erect penis is as hard as it has ever been. She rubs her clitoris against your manhood then slides it between her ass cheeks. She tenses her ass and you feel the pressure, you're close to exploding and you pant for breath… You breathe deep, really deep. Your eyes have the stare of desperation, sexual frustration – you just can't handle it.
Then she slows down. Is that heaven? Almost!
Everything about this massage is triple X-rated so only the most sexually charged of people should engage in this. Originating from the sultry parlours of Thailand, this is specifically prepared for the maximal turn-on. Even the oil used allows two naked bodies to glide against each other with an ease that is effortless but maintains a friction that allows curves to be experienced. The smell in itself is an aphrodisiac and the experience, intoxicating. You will become drunk from the pleasure of lust and eroticism like no other experience. You have been warned!
The feeling of skin to skin loving is deeply erotic. Experiencing the curves of a woman in such a fashion is something that can't be read – it has to be experienced.
This is fast paced, turbo charged sex without penetration. This is temptation that is truly a test. Can you handle it?  It is heavenly only when one thing happens…
She sits on your crotch gently riding it and she leans forward. Her hair tickles your face and you place your hands on her pelvis. She moves them away, she's in control! She goes down on you massaging your penis with her curvy breasts. Occasionally she looks up at your eyes and licks your shaft. You moan and groan, she presses, she rubs, she strokes with vigour and there you go. You spray, your all over – wow!
Is that the heaven that body to body massage promises? Yes.