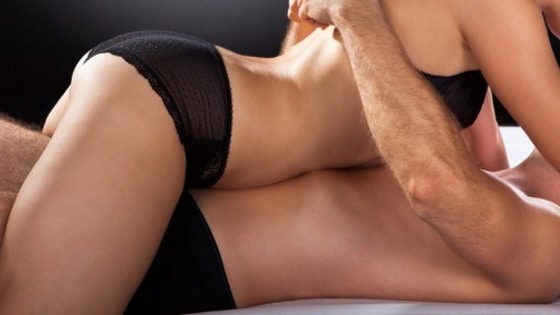 What massage gives you the most intimate experience with the masseuse?
When getting an erotic massage there can be differing reasons for your visit. You might want to go primarily because you have back pain, aches, tight muscles or muscle strain- in which case I would recommend a massage style that focuses on deep tissue relief. When looking for an erotic massage that will give you the ultimate intimate experience you really want to opt for a full body to body style. You could either get a standard body to body massage or a more luxurious body to body Japanese Nuru massage. Through this step by step guide, I will help you navigate between the two intimate massage style to determine which is the perfect intimate massage styles for you.
We'll start with the classic body to body massage. In London, the average price of a body to body massage is £130 for a happy ending body to body or £170 for a full service body to body.
A body to body massage involves both you and your masseuse getting fully naked. The masseuse will then rub sensual aromatic oils all over her naked body; she will climb on top of you and rub some of the sensual aromatic oils on to your bare skin. Once you are both royally rubbed up and lubricated she will perform the massage. Using her hands and the rest of her body (particularly her breasts and buttocks) she will rub you up and down, applying pressure to tightened muscles and delicately touching areas with heightened sensitivity. The massage oils enable the masseuse to effortlessly glide over your body, enabling her to grind up and down on your naked body. There doesn't get a more intimate erotic massage really. The skin on skin contact involved in a body to body massage far outranks that of a typical massage style- body to body massage is all about getting up close and personal.
Alternatively, you should consider the benefits of opting for the more upmarket service of the Japanese Nuru massage.
In London, the average price of a Japanese Nuru Massage is £160 for a happy ending Nuru or £200 for a full service Nuru massage.  This is on average about £30 more than a standard body to body massage because of the expensive and hard to source authentic Nuru gel that is used for these massages. The Nuru gel is made out of rare Japanese seaweed called 'Nori' that has this strange texture which is described as being both devilishly slippy and curiously sticky- making it the perfect base for a very sexy and adventurous erotic massage.
Getting a Nuru massage is extremely messy and certainly not a great choice for anybody not willing to get their hands dirty. A Nuru massage allows the masseuse to do a typical intimate body to body massage but with the added intensity of Nuru. The Nuru gel adds extra intimacy with your skin, sticking you to each other in a way that is sensual and sexy. The Nuru gel also allows the masseuse to slide up and down your body without friction, making your bodies grind against each other.
There's nothing more intimate than a Nuru massage- so if you were searching for an erotic massage with heightened intimacy then a Nuru massage is the way to go.
Saying that, intimacy could be both physical and emotional- if you want to get physically involved with your masseuse then Nuru massage is the way to go. If you are more interested in getting emotionally closer to your masseuse then you should perhaps consider getting a tantric massage.
Tantric massage is all about connecting. Your tantric masseuse will completely open herself to you and through a series of breathing exercises; intimate exploration of each other's bodies and orgasmic play, your masseuse will connect with you on a higher spiritual plane.
Tantric is arguably the most intimate of all the massage styles, giving you an authentic spiritual adventure that will stay with you for the rest of your life. A genuine tantric masseuse is passionate about tantra and the concept of connecting. She will ease you into the state of consciousness that allows you to remain open to the experience and connect with your masseuse on a level that will bring closeness and intimacy. There is no erotic massage style that brings you closer to your masseuse mentally than a tantric massage. This intense closeness constructed during a tantric massage brings means that the orgasmic ending at the end of the session is 70% more likely to last longer than three whole minutes, compared to your typical massage style.
The price of a tantric massage is also lower than that of the physical nuru style, with average prices in London ranging from £130 for a tantric massage with a happy ending and £170 for a tantric massage with the full service package.
So whatever you're looking for… whether it be a classic body to body massage with full frontal naked skin on skin action, or a seriously sexy and messy Nuru massage which will ensure close intimacy through a sticky seaweed play time, or a more mentally intimate style like tantric, which will leave you connecting with your masseuse on a higher plane, as you bring together your sexual energy to create immensely powerful orgasmic pleasure… the choice is yours!
Here are our services for you to choose from:
Happy Ending massage london
Lingam massage
Nuru massage
Body to body massage
Tantric massage
Prostate massage london
Call us now for your hot Hotel Massage in London…07818115228