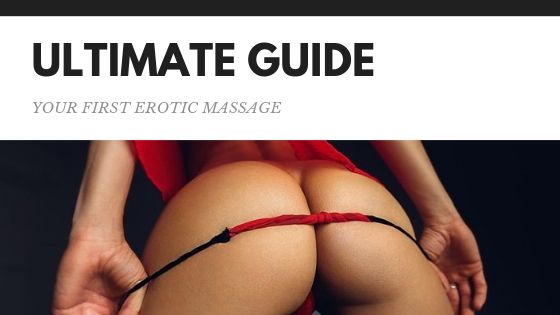 The ultimate guide to your first erotic massage
Calling all first-timers…
Booking your first erotic massage can bring a mixture of emotions, including excitement, nervousness and a little bit of embarrassment. Don't worry you have these feelings, you won't be alone! Every client who visits erotic massage parlours has been a first timer and has ultimately shared these thoughts. We're here to ease you into your first erotic massage with our ultimate guide.
What should you do beforehand?
An erotic massage is a new experience, so it's important you prepare. Following these tips will make you more ready than ever for your first erotic massage.
Have a shower. Erotic massage involves a whole lot of skin-to-skin contact while getting up, close and personal with a gorgeous therapist. Does the masseuse really want to massage someone with bad hygiene? Absolutely not. Taking a shower beforehand will make the therapist more inclined to give you that extra sensual touch. If you don't have time to bathe before your appointment then don't worry, as erotic parlours have showering facilities you can use free of charge before your session commences. You can even invite your therapist for some wet 'n' wild fun if you're feeling a little more adventurous!

Eat a light snack. Massaging on an empty stomach can make you feel lightheaded, so do make sure you have a light snack before visiting the parlour. Our recommendations are a piece of fruit, cereal bar or salad which won't lie too much on the tummy. However, do I avoid anything too stodgy – indulging into a heavy meal will only cause discomfort when the therapist is massaging your muscles.

Plan how you're going to get to the parlour. Most massage parlours are found in bustling cities and aren't signposted (to protect the direction of the clients) Therefore, it's important to plan your route beforehand. The good news is that most parlours have free car parking and are just a stone throw away from most mayor tube stations, making them easily reachable. When making a booking, the agency team will provide you with full address, directions to the parlour and instructions of what to do when you arrive.

Wear comfortable clothing. Of course, there's no dress code for visiting an erotic massage parlour, but if you have the chance to change we recommend you to wear comfortable clothing. Comfy clothes can easily be slipped in and out off, which means more time to get frisky with your therapist. It's that simple!

Have an idea of what you want. Believe it or not, there are more than 10 erotic massages which are offered in massage parlours. These vary from body to body, Tantric or Nuru. As well as cherry-picking your massage, you also have to select between the happy ending and full service package. Our newbie recommendation is body to body with a happy ending, but of course, if you're a little more of a daredevil then, of course, maximise the pleasure with the full service. Please research the *services* and have an idea of what tickles your fancy. Going to an erotic massage parlour blind will leave discussing the services running into your massage time.
Don't worry about…
It's normal to experience first-time nerves if you're a newbie to erotic massage. But we're here to nurse your nerves and assure you there's nothing to be concerned about. Please don't be anxious about…
Bodily hair. Don't worry if you have a hairy bum, lots of pubes or chest hair – you needn't be running to boots to grab yourself a razor. Bodily hair is completely natural so let it all hang out!

The shape/size of your penis. Many men avoid coming for an erotic massage because they are concerned about their penis. However, you needn't worry – the therapists understand that penises come in all forms and worship them all the same. Erotic massages teach us that all penises are the most sacred part of the male body.
Follow our tips and you're guaranteed to breeze into your first erotic massage. If you're ready to dive in then please dial our 24-hour hotline to book yours today. We have a stunning, seductive and professional team of therapists ready to tease and tantalise you through your first appointment.