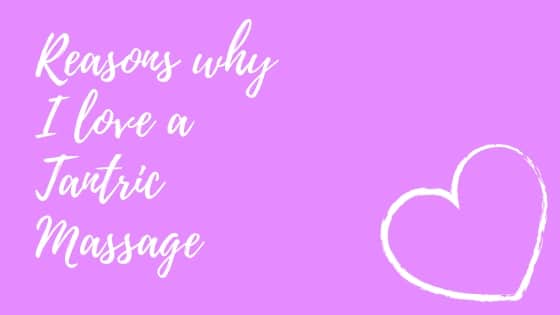 Reasons why I love giving Tantric massages
You will love them more than I do…
As a Tantric masseuse, some people are quick to tarnish you with horrible connotations, 'you're sleazy, desperate and sleep with men for money' are just a few to name. However, these uneducated souls nothing at all about the wonders of Tantric massage and in fact, have probably experienced one. Tantric massage is the most euphoric treatment you can get – and I love nothing more than sharing the experience when the client's come for their first or 100th Tantric massage.  
So how did I become a Tantric masseuse? Well, I actually trained in Swedish massage therapy as soon as I left school. When I was 18, one of my colleagues suggested I started to offer Tantric massage as part of my services. It was a natural progression in my career, similar to a hairdresser offering hair dye packages as well as regular haircuts. Of course, I was a little nervous – but life is all about risk-taking and I knew had to take the plunge.
10 years on I'm still Tantric massaging, I love it more and more each day. One of the main reason I love it is the clients – and it's not because they shower me in cash. Many men who seek Tantric massage are respectable businessmen who don't have time to have a relationship or are too shy to have a one night stand. Some of my clients are also widowed and are looking to for a bit of company after suffering the loss of a loved one. Tantric massage isn't just about giving them a quick sex fix, you might be the only person they see that day and it's nice to know you're putting a smile on someone's face who maybe lonely. Being a Tantric masseuse has also opened up a world of whole new friendships with people I wouldn't meet in my ordinary day-to-day life. I class my regular clients as friends for life and love chatting to them about everything, whether that being their job, what they've done that day or their home life.
As many men who seek Tantric massage are high-up businessmen, they usually have super stressful jobs – and usually, a massage is the best relief they can get. Tantra ideologies teach us that the body is made up of Sen lines that can become blocked with the build of Chi (stress). Chi is mostly found in the erogenous zones and the only way to flush out the stress is massage. The full body Tantric massage is super refreshing and rejuvenating, many of my clients have said that regular sessions make them feel 10 years younger and makes their work performance better than ever before. This is super rewarding for me and makes me realise I am in the right job.
My clients range in age and experience, some have never been intimate with a girl before they had a massage with me. I love to teach beginners the wonders of the female body and what feels good. There's nothing more satisfying than seeing someone go from being shy and inexperienced in the bedroom to someone who glows with confidence and really knows how to get the female love juices flowing. I see myself as a teacher of passion and romance, it makes my job super worthwhile knowing I've taught men skills for life that they can take with them when entering new relationships in the future.
People are quick to judge Tantric therapists as the massage involves you getting intimate with copious men on a daily basis. But so what? To be a Tantric masseuse it's a given you need to love sex and as I get to have it a lot more regularly than others, who is the real winner here? I can't think of any other job which gives you SO much pleasure. It's also improved my sex-life outside of work massively. Some clients seek 'extras' as part of their session which has given me the chance to try out new and enticing positions and acts I wouldn't have done without this job. Some even inspire me and it's always great to practice new things before using them in your own personal sex life. It's fair to say I wouldn't be a Goddess in the bedroom if I wasn't a Tantric masseuse.
There's nothing in the world which is more exhilarating than a Tantric massage – and I'm grateful that I get to be part to be of it. If I told you all the reasons I love being a Tantric masseuse we'd be here all day! I am based in a plush incall parlour in South Kensington and offer outcall across Central London, so why not share this wonderful experience with me today? I can't wait to take your body and mind to a whole new world! – Katie (London Adult masseuse)
People are quick to judge when talking about adult massages, don't judge until you try. You'll see…
Here in London Central at Hotel Massage, you can book to have your own erotic masseuse and get your own Tantric Massage North London therapy experience today! Call 07818 115 228 for information on the service and masseuses.