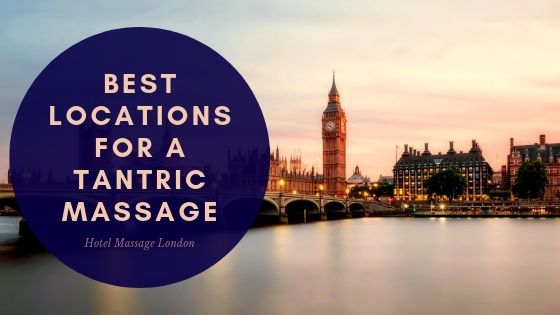 The best locations in London to get a Tantric massage
Get prepared to book a masseuse to your location
Flooded with culture, world-renowned cuisine and endless shopping destinations, London is certainly the place to be for a weekend getaway. Though there is plenty to see and do, touring the attractions London has to offer certainly can be tiring work. If you're looking for ways to unwind after a day exploring the capital then we have a perfect idea – let us introduce you to Tantric massage. Tantric massage is soothing, sensual and seductive – providing you with everything you need to relax and get your sensual needs fulfilled with a gorgeous oriental therapist. The even better news is that Tantric is available as an outcall service, therefore you can kick back and relax in your hotel room as soon as your session is booked. Tantric massages are available at all hotels in London, but where is the best location to indulge in the sexy service?
Park Lane
On the brink of Piccadilly, Mayfair and Westminster, the bustling Park Lane finds itself in the heart of London and certainly isn't short of luxurious hotels. We like to call Park Lane the Millionaires Row for London's tourists as it has more five-star hotels than anywhere else in the UK. Here you will find the likes of The Dorchester, Grosvenor House and the Sheraton Grand Hotel. A stay at any of the hotels found in Marylebone is guaranteed to be super sensational, with a Tantric massage making it even more special. Most of the rooms on Park Lane boast breath-taking balcony views overlooking the iconic Hyde Park. This gives you the opportunity to indulge in the mini-bar and enjoy an al fresco drink with your masseuse before getting teased and tantalised with a Tantric massage. Hotels including The Hilton and 45 Park Lane also have private whirlpools in some of the rooms. This allows you and your therapist to indulge in some extra steamy fun before or after the massage has taken place.
Heathrow
If you've just arrived in London after a long-haul flight the chances are you'll be pretty tired and want to unwind. However, instead of tucking into a lovely glass of wine at the hotel bar opt for the company of a Tantric masseuse instead. The good news with Heathrow is that is brimming with hotels to suit everyone's budget. Here you can go all out with The Sheraton Skyline, keep it middle-of-the-road with Park Inn By Radisson or opt for the bargain Premier Inn option. Each hotel finds itself a stone throw away from the airport terminals. This means you can book an outcall while waiting at passport control and have a Tantric therapist ready to join you on arrival at your hotel. It really doesn't get any better!
The Lanesborough – Hyde Park Corner
If you thought Park Lane was at the height of luxury then you need to think again. Let us introduce you to the ultra-plush The Lanesborough hotel, situated in the very heart of Hyde Park Corner. Here no expense is spared at giving the affluent guests a tremendously spectacular time, providing the perfect setting for a high-class Tantric massage. Every room boasts a king-sized bed, gold-plated walk-in shower and mood lighting, which can be set to your tantalising preferences. Of course, with love juices going everywhere Tantric massage can get a little messy. However, if you're a guest at The Lanesborough you're certainly not going to expect to do the cleaning up. Simply call the concierge team, who will have a maid in your room in seconds to whip your room back to the standard it was in before the massage took place. At £600 per night, anything you want is possible at a stay at The Lanesborough.
Book outcall Tantric massage
So there you have it, the best three locations in London to indulge in a Tantric massage north london. If you would like to book the sultry service to your hotel room then please call our friendly team of booking agents to arrange yours today. All we need is your name, room number and hotel address – and we will have a therapist with you in less than 45 minutes. The massage may be five-star, but the price-tag is a super bargain – Tantric outcall is available from just £150 per hour. So what are you waiting for? Get yours booked in today!