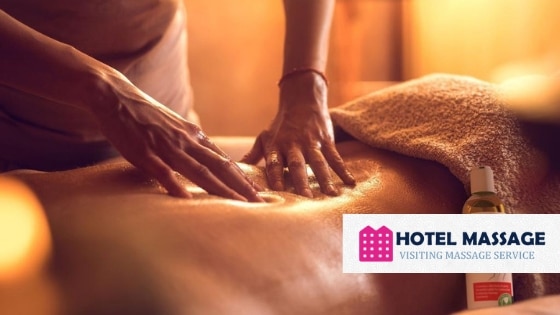 The 3 best oils to use for a Sensual massage
What oil will you choose this valentines day for your Sensual Massage?
Feel like treating your partner this valentines day to a night of decadent pleasure? Want to spice things up and show them what you're made of? Well, then what finer way is there to make them swoon than giving them a sensual massage. But giving someone a decent massage isn't as easy as you might think; if you are not a qualified masseuse then you are in danger of giving a less than sexy back rub, or even worse if you go into it all guns blazing without knowledge of massage techniques you could end up pulling one of their muscles- leaving them with a throbbing pain rather than the good kind of throbbing…
Fortunately, there's a simple solution for the inexperienced masseuse- by purchasing a top of the range massage oil you can ensure that even if you have clumsy hands your partner will feel as though they are getting a professional massage. I have collated a list with help from Amazons best rated massage oils and the advice of professionally trained erotic masseuses.
There are three simple steps you need to follow when giving your partner a sensual massage.
One:  Do some research online, watch a tutorial or two; attempt to get the basics down. There are some simple to follow instructional pages from Wiki How and the such like which will give you the basic principles and practices of sensual massage.
Two: Purchase one of the recommended massage oils listed below, be sure to read the descriptions carefully regarding the different properties of the oils as you will find that they all are slightly different and finding one that perfectly suits you and your partner will ensure a successful sensual massage experience.
Three: Create an atmosphere. In preparation for the sensual massage I would encourage you to dress the bedroom accordingly. Don't leave dirty clothes laying around, clear the space and then add to it. A lamp with material over it can cast sensual lighting, coloured scarfs such as red or orange give of the feelings of warmth and love- something that will put your partner at ease and hopefully get them in the mood. Put on some music, playing low in the background, sensual sexy slow music is what you're after- I'd try checking on Spotify if there is a playlist to fit the bill. Finally, ensure the room is a good temperature, you don't want it to be too hot but you want it to be warm- bear in mind that your partner maybe naked for a while as you massage them- the last thing you want is for them to get the shivers!
And that's that! Oh and I'd also advise you have a bit of confidence in yourself if you go into the situation as though you're an expert who knows maybe you will be! But let's not get ahead of ourselves- have a look at the massage oils below and pick the right one for you…
First, off the mark, we've got 'Intimate Earth 120 ml Unscented Naked Aromatherapy Massage Oil'. With an online retail price of £11.99 (with post and packaging! If you've got prime or access to someone else's…)  this massage oil is unlikely to break the bank. As one of the highest rated oils on the web, there must be something pretty special about this stuff. It markets itself as fragrance and paraben free, non-greasy, ideal for anyone with sensitive skin and Vegan. So if your partners a sensitively skinned vegan with a dislike for smelly fragrances then this is for you!!
Alternatively, why not try 'RITUALS The Ritual of Hammam Massage Oil' With a price tag of £13.50 for a 100ml bottle this stuff is pretty fancy and should be used sparingly if you want to keep hold of it. But don't be too much of a stinge I mean if you think about £13.50 would barely get you two pints in most London pubs nowadays so surely you can fork out a bit to delight your partner on one special night. And delight them you will! After speaking to Mimi a professional trained tantric sensual masseuse she explained that this particular brand is very popular with many professional masseuses as it contains unique properties that don't just make rubbing your hands over the naked skin easier, it also warms the skin- this heat is similar to some sexual lubricants- making it an ideal base for an erotic massage. According to reviews on Amazon, it is a popular choice of lubricant as well as a massage oil! So if your partner is into a bit of heat and you think the smell of eucalyptus might be something they'd find pleasant then this is the oil for you!
A cheaper option, with just as high acclaim, is the Magoon 100 ml Spanish Fly Massage Oil, marketed at only £7.95 online this massage oil is blowing up a bit of a tiny storm. I for one have no idea what the scent 'Spanish Fly'- they describe it as 'stimulating' which I found slightly mysterious but from the reviews, it's certainly a pleasant smell! Perhaps they've managed to capture the musk of sexy Spanish people and bottled it- but whatever this mysterious smell is, what's important is this is a massage oil designed with hot sensual times in mind. So if you do want to go a little wild and have some hot and heavy fun I'd say go for this one. The kind of massage oil to get if your partners a bit of a wild child I'd say.
So that's my top three. Have your say in the comments below, let me know whether you tried one of the recommended oils and how it went or tell me about which oil you like to use when treating your partner to a sensual massage this valentines day. Let's get the conversation going!