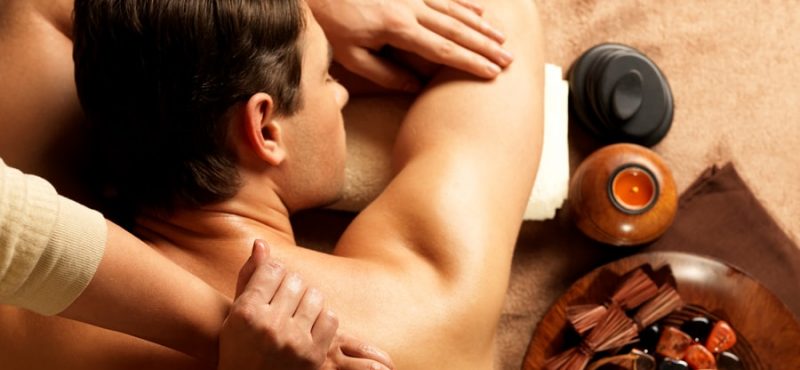 What is an Incall massage in the real sense?
Everybody has some stiffness in the neck or back pains, possibly frozen shoulder, maybe tennis elbow, perhaps a sports injury. The bodily problems can go on and on but fret not; there is something you can do about it! We all go to a hair salon to get our cut, shave, dye or general grooming so we can walk out feeling a little bit more refreshed and reinvented. Male grooming is just as big a business as female but there is one aspect of grooming that isn't on most people's radar. Unfortunately!
Imagine what this incall-call massage is!
What do you think about the idea of walking into a private studio and as you're surrounded by scented candles, your body is being tended to by a pair of angelic hands? The warm oil rubs onto your tired muscles and you float away into a satisfying day dream that makes you forget about all the worries this world unloads onto your shoulders.
Far from being a fictional scenario, that is actually what happens and the results are powerful and, I dare to say, quite addictive! After all, anything that feels so good is constantly yearned for so be careful because this can do wonders to your health!
To the inexperienced and the novice amongst you, the thought of an incall massage service would trigger certain ideas and images in your head. Without doubt, some of the existing preconceptions that you have are perhaps very true but that all depends on the type of service that springs to mind.
A drink and fresh flowers
Depending on the parlour that you visit, you will quite often be warmly greeted with a refreshing drink and a thoughtful bunch of fresh flowers. Whilst you take in the charm and hospitality, the surrounding scent and aroma seductively lures you into a sense of bliss with a hint of curiosity! 'What's going to happen?' you might think, 'How will this make me feel?', you may ponder.
Just relax and dream!
The key is to just allow the ambience, the fragrance and the soothing decor to melt away any apprehensions, stress and anxiety you may feel. With beautiful and skilled masseuses, an angelic rub with fragranced oil is one of the most satisfying feelings you will ever experience. In fact, many clients develop a personal favourite when it comes to a specific masseuse or massage therapy and that is something you should bear in mind when you visit time and time again.Too many services mean that you are spoilt for choice!
There are many different ways you can detach yourself from the world and enter into a blissful state that is euphoric. You will feel something heavenly, smell incredible wonders and see things that bring pleasure to the eyes. Some of the services are: –
Body to Body massage
Nuru massage
Sensual massage
Prostate massage london
Erotic massage
Tantric massage north london
Lingam massage
Happy ending massage london and many more!
Each type of massage has a particular feel. Some are naughty (to put it mildly) and some are slower and more intimate. Whatever it is that fulfils your curiosity, be sure to ask for the one that will satisfy you and give you the greatest joy.
You may want a brief half hour encounter with a charming vixen or a good one hour pampering by a sultry seducer, perhaps even treat yourself to a full 2 hour luxury session with a teasing temptress – the results will be mind blowing. This is a private endeavour, a discreet encounter and a no strings attached arrangement. The bottom line is that this is something you have to try.
To be pampered like a royal is not an everyday affair but it is available just for you!