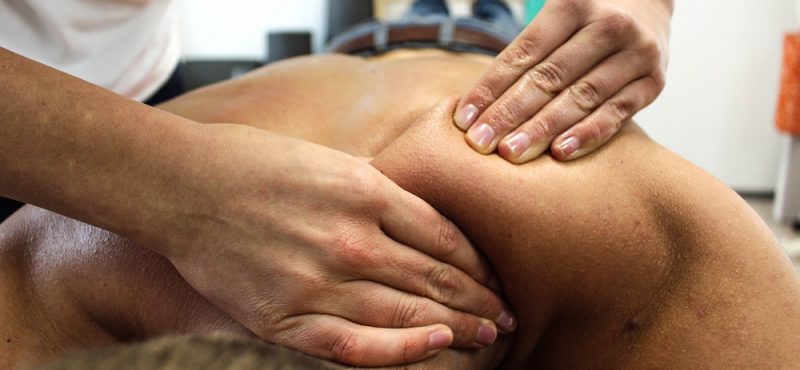 7 of The Best Things About a 4 Hands Massage
A four hands massage is one involving two therapists and is, unsurprisingly, an unforgettable experience. Typically, the masseuses will follow a choreographed set of motions, working in sync with each other. This teamwork encourages the efficient flow of energies within your own body, which sends the body into a heightened sense of emotional bliss and physical relaxation.
It's great for both genders, individuals and couples. A 4 Hands massage session can take place in a variety of backgrounds. Some therapists choose a professional massage couch while others may opt for an air mattress. Whatever equipment is chosen, the atmosphere is always the same. A 4 Hands massage will be carried out in an extremely relaxing environment, accented by scented candles, soothing instrumental music and a dimly lit but warm room. The point is to maintain the right balance between relaxing and uplifting because the atmosphere enhances the sensations of the four hands on your body. Together, they will create a mesmerising, nearly hypnotic and utterly unique massage experience.
If you're wondering whether or not to get a 4 Hands massage, here are five of the best things about this specialty.
1. Literal full body stimulation
Because a 4 Hands massage involves an extra pair of hands, you can experience full body stimulation. Perhaps you've had a Swedish massage and while the therapist's work on your shoulders felt amazing, you've lain there, wishing the knots in your lower could've been attended to at the same time. But of course that's not possible because what human could manipulate the deep tissues of your shoulders and back at the same time? Two humans can. Two masseuses with four hands between them can simultaneously work on two separate areas of the body. When you get a 4 Hands massage, you can expect to feel completely relieved of tension.
2. Same benefits as a traditional massage but in less time
This links to the above point. Because there's an extra masseuse, you can have two separate areas of your body massaged at the same time. And not just lightly – the two pairs of hands can manipulate the deep tissues with their combined strength. This means that a 4 Hands massage is extremely effective for those suffering from chronic stress and acute muscle aches. It's like going to intense weight loss boot camp – if you want to really banish stubborn pains and stress, forget about traditional massage and go 4 Hands.
3. It's extremely pleasurable
During a 4 Hands massage, the masseuses often divide the body into two areas, one for each girl. One will lead and the other will follow suit as they follow a synchronised set of massage motions. It's extremely mesmerising to feel one set of soft hands swirling across your thighs while another set fans across your shoulders.
4. It feels like a novelty
A 4 Hands massage is very unique as it feels like a legitimate way to have a non-sexual ménage a trois. You're also the centre of attention – two beautiful therapists are working to please you and only you. A normal two handed massage will never make you feel this way.
5. Allows you to embrace the Neanderthal within
Naturally, a 4 Hands massage will turn you on. If you try a more sensual massage style, for example a tantric 4 Hands massage or a lingam 4 Hands massage, you will definitely feel the animal in you wake up. But don't be embarrassed – just embrace it and feel all of the incredibly arousing sensations.
6. You can experience the best orgasms of your life
Two masseuses and four hands can reach further places and stimulate more areas than one masseuse and two hands ever can. An erotic 4 Hands massage can push the boundaries and test your sexual control like never before. Typically, erotic massages practise 'edging' which is staying on the edge of orgasm for a period of time. It's even more difficult to stay on this edge when you have two masseuses working on you. Whether you manage to hold off or not, you're guaranteed to have the most intense orgasms of your life.
7. It's worth the price tag
A 4 Hands massage is usually more expensive than normal therapies because you have to pay for two masseuses' time and skill as opposed to the one. But considering the various intense benefits and unique sensations, it's completely worth it.
At Hotel Massage, we offer a premium Oriental four hands massage london session from just £240 an hour. You can choose any of our Asian massages and two of our stunning oriental therapists. Book now!