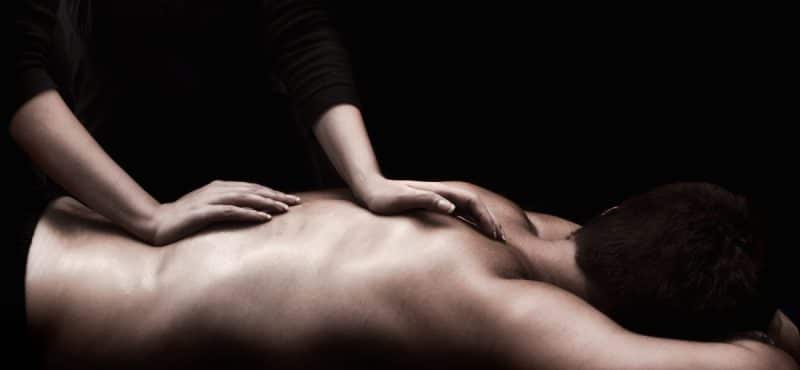 The magic of a Full body Massage service
It can be extremely hard to find the time to sit back and relax when you have a million other things going on in your mind. However, relaxation is one of the most effective ways to take care of yourself and your overall health. It not only serves a purpose to your body, making it feel less tense and freer, it also provides these feelings for your mind also. In this hectic world, we understand you may have a cluttered mind and tense body, which is why we encourage you to seek refuge through a full body massage. They have so many benefits for you, and the sexual element helps you release tension you didn't even realise you had. It calms you down while allowing you to let your mind roam free, all while bringing you intensely, pleasurable orgasms.
Here are a few tips we suggest if you want to escape reality for a moment through a full body massage service;
They help your mind relax and your stress or inhabitations will fade away. Your head will feel totally Zen and you will be able to fully relax.

Your body and muscles will receive special treatment, and every ache, pain and strain you feel will be caressed and massaged. Your body will feel less tense a lot lighter.

A full body massage helps with your energy levels, the awakening energy within you and giving you the strength to get on with physical and mental tasks in your everyday life.

Unlike other massage styles which only reach pressure points around your body, a full body massage covers every single part of your body and caresses every part of your skin.

A full body massage is extremely liberating and can also help build confidence if you have issues such as these. They allow you to learn to be comfortable with your own body as well as teaching you about intimacy and how to be on that level with another person, putting your trust in them.

You learn a lot about your body and the levels of pleasure it can reach.  A full body massage can also help a lot with premature ejaculation as it builds up your endurance.

Massages have been proven to help with anxiety and also social interaction issues, they calm you down and help you to communicate better.

They also really help your performance in bed, making you more confident overall and helps you to raise your intimacy levels, learning to become more comfortable with another individual.

It stimulates your libido

Full body massages are obviously of the sexual nature and can be very fun and exciting as well as educational. They can help you learn many new things about sex as well as different positions and styles.

Full body massages introduce you to things you may have never experienced otherwise, such as couples massages or 4 hands massages. You and your partner can both enjoy a full body massage performed by a stunning masseuse while both being pleasured. Alternatively, you can also receive a 4 hands massage and interact with two masseuses at the same time. Many men prefer getting a full body massage in the style of a 4 hands massage as even more points of the body are being tended t and focused on.

Full body massage uses deep eye connection, in sync breathing and movement teaching you how to work well with somebody else.
Overall, a full body massage is an amazing way to stop everything you are doing and worrying about and becoming one with yourself and the person you are in this amazing experience with.  They are highly stimulating and are extremely beneficial to you both mentally and physically. It is a highly effective therapy which will stay with you long after the massage is completed.
Our parlour has its very own popular Full service massages, this service can allow you to escape reality and enter your own fantasy. Have a click on our Hotel Massage London service or call our hotline to book. 07818115228